Week 6 Term 1 2017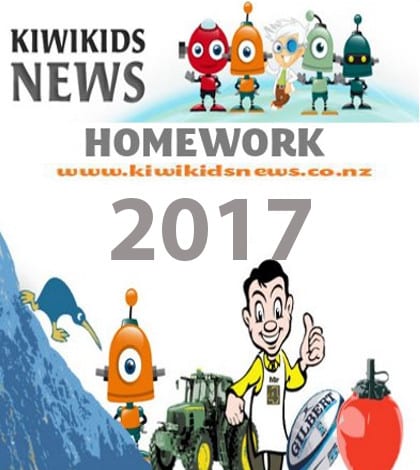 Welcome to the Kiwi Kids Homework page for Week 6 of Term 1, 2017.
This page is designed to help you complete your weekly homework tasks. Just scroll down the page over the week and complete all the tasks that need to be completed.
This term our focus is 'My Life' and we will be doing tasks and activities all about who you are and the important people and events in your life.
MY LIFE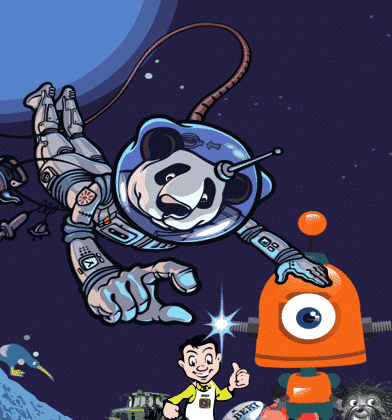 MY LIFE TASK
MY LIFE – Over the course of this term you are going to complete activities that tell your teacher a little about your life.
THIS WEEK'S TASK – Complete the My Favourite Things task in your homework book. 
For each box you have to put in a description of your favourite thing. Make sue you include lots of detail.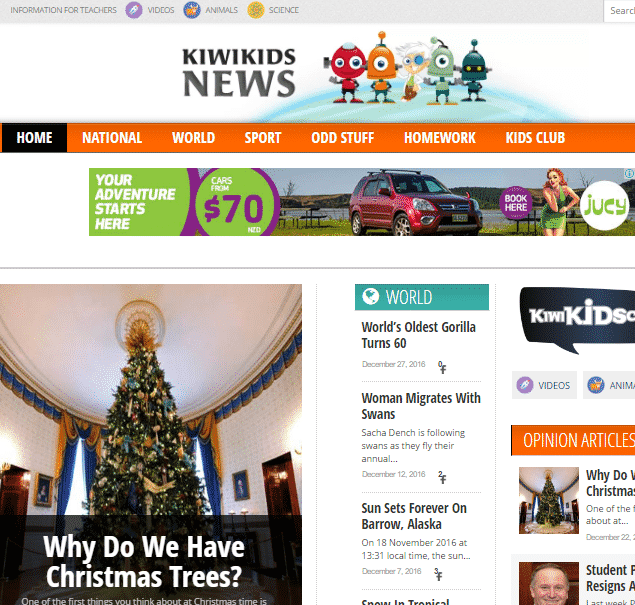 READING TASK
To improve your fluency and vocabulary it is recommended that you read for 20 minutes each day.
Once you have completed your reading make sure that you record it in your homework booklet.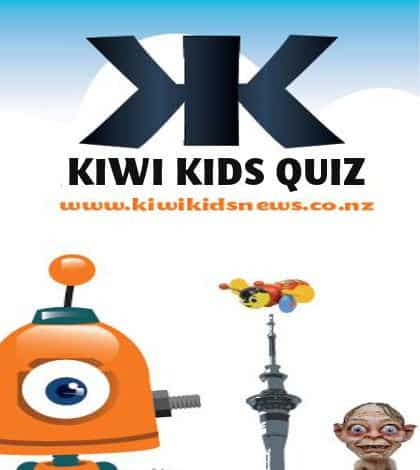 KIWI KIDS QUIZ
This week you must record your score for the Kiwi Kids News Quiz.
The quiz is live on the website on Friday mornings. Remember that all of the questions for this quiz come from the Kiwi Kids News website so make sure you have spent a little time looking through the events this week.
To view the latest quiz CLICK HERE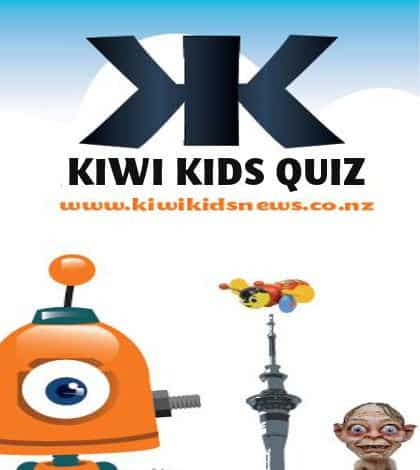 WORD STUDY
Complete the following paragraph by putting the best word into each gap.
St. Patrick's Day is a _______________ honouring Saint Patrick. People wear _____________ coloured clothing and some women wear green ____________ in their hair. People who don't wear green clothing get _______________ as a punishment. People also wear ______________, which are a symbol of Ireland. As well, there are ____________ on the streets and sometimes people ______________ the rivers green.
____________ Patrick is the patron saint of ______________. According to _____________, Saint Patrick was ______________ in Britain and then _______________ by pirates and sold as a _______________ in Ireland.  He escaped with the help of an _____________ and then lived in a ____________ for twelve years before going back to Ireland. When he returned to Ireland he performed many ______________. According to one myth, Saint Patrick got rid of all of the ________________ in Ireland.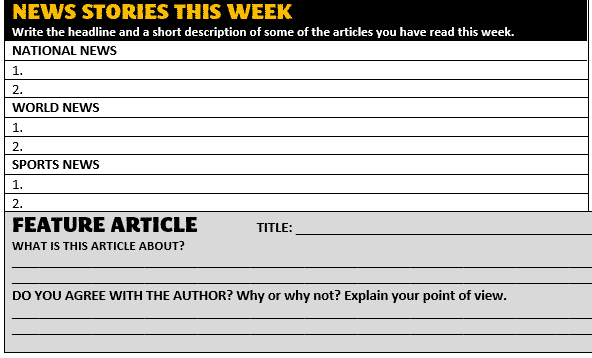 KIWI KIDS NEWS ARTICLES
On the Kiwi Kids News website we sort our news under the following headings. Click on the links below to acces the latest articles.
National       World         Sport          Odd Stuff           Animals
Once you have read an article write the headline and a short description, including some facts and information, in your homework booklet.
Featured Article
This is published on Wednesday and can be found using link above. Once you have have the article you need to write in your homework booklet the following;
1. WHAT IS THIS ARTICLE ABOUT?
2. DO YOU AGREE WITH THE AUTHOR? Why or why not? Explain your point of view.