Treble, treble for lightning BOLT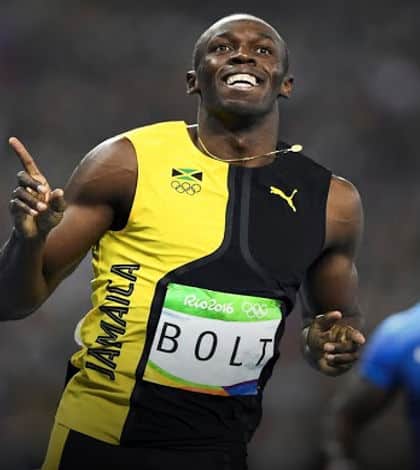 Usian Bolt has become the first man to complete the treble – treble. The sprinting superstar has won the 100, 200 and 4 x 100m relay at the last three Olympic Games.
There can be no doubt that Usain Bolt is the greatest track and field athlete this world has ever seen.
His nine gold medals take him to the top of the list of Olympic track and field athletes, and he signs off an Olympic career unlike any before.
After his final race, Bolt, who has said this will be his last Olympics, said that he had "mixed feelings".
"I feel relief because of all the stress I've been through over the years, but I'm going to miss the competition. This is what I live for."
FACTS ABOUT BOLT
Born: 21 August 1986.
Birthplace: Trelawny, Jamaica.
Height: Usain Bolt is 6'5″ tall (or 1.95 meters)
He has been awarded the Laureus World Sportsman of the Year on two occasions, one in 2009 and second in 2010.
Bolt was awarded with IAAF Male Athlete of the Year five times (2008, 2009, 2011, 2012 and 2013).
He has his own clothing line in conjunction with Puma.
He also has his own watch made by Hublot.
Bolt has his own headphone range 'Soul by Usain Bolt.'
He owns a restaurant 'Tracks & Records' in Kingston, Jamaica.
Bolt also has a foundation under his name 'Usain Bolt Foundation.'