Three lucky cows?!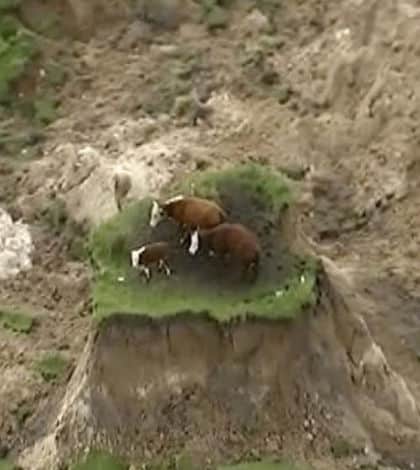 Three cows have been spotted stranded by landslides on the coast north of Kaikoura, following Monday's 7.5 magnitude earthquake.
The image caught world's attention last night as helicopter footage showed the cows trapped on a quake island.
However, we don't know what's happened to them.
Despite the huge support for the cows, with social media demanding they be saved, police said they had to prioritise the well being of people.
Update:  The cows have been rescued after a trench was dug to reach the cows and get them to safety.