Team New Zealand win America's Cup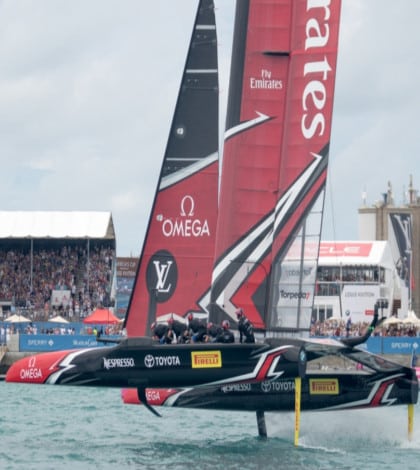 Team New Zealand have claimed the 35th America's Cup regatta with a comprehensive 7-1 victory over Oracle USA.
New Zealand were too strong for Oracle in the final race this morning, defeating the American team by 27 seconds to bring home the Auld Mug.
Team New Zealand helmsman Peter Burling had been in fine form in the final series, out sailing Australian Jimmy Spittal on numerous occasions.
The result means that Burling aged 26, becomes the youngest person to win the race for the America's Cup.
The win is an amazing recovery for the kiwi team, after a crash earlier in the competition looked to have wrecked their chances. However, excellent work from the shore crew ensured the boat was always in good racing condition when it was needed.
What is the America's Cup?
The America's Cup, affectionately known as the "Auld Mug", is a trophy awarded to the winner of the America's Cup match races between two sailing yachts.
One yacht, known as the defender, represents the yacht club that currently holds the America's Cup and the second yacht, known as the challenger, represents the yacht club that is challenging for the cup.
The timing of each match is determined by an agreement between the defender and the challenger.
The America's Cup is the oldest international sporting trophy.