Take-off with teamwork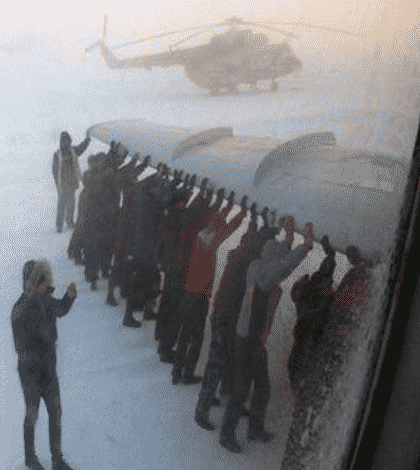 74 passengers boarding a plane in Russia were forced to get off and PUSH the plane after the take-off and landing gear froze in the extreme weather.
The plane was full of oil industry workers flying to Krasnoyark's Yemelyanovo airport. At -46 degrees, the passengers piled out onto the runway in order to get their plane up and running (or flying) again.
Thankfully the passengers were happy to help out and were rather amused by the situation. One man said "several things make a real man's life worth living: Writing a book, planting a tree, or at least bracing one's muscles to help an immobilised passenger plane take to the skies."
Article written by  D Mulhern