Roasted Crickets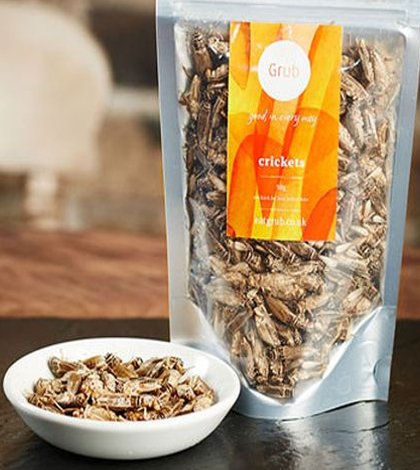 If you've ever seen I'm A Celebrity, Get Me Out Of Here then you will know that the contestants are often forced to snack on insects. Taking inspiration from the show, edible insect company Grub is introducing roasted crickets!
The crunchy snacks will be hitting shelves later this month and will come in a range of flavours, including chilli and lime, English herbs and salt and vinegar.
Humans have been eating insects for thousands of years and they are nutritious and a great source of protein.
The company has developed an insect cook book and a cricket-for-food farm is being planned for next year.