Portugal wins Eurovision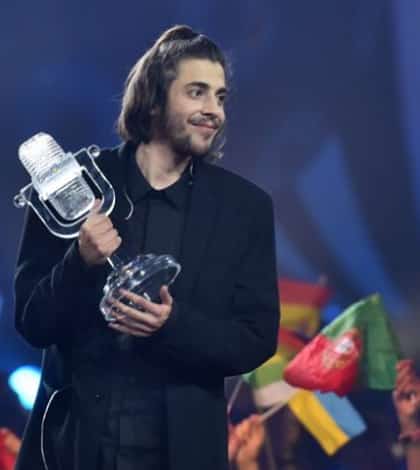 Portugal's Salvador Sobral has won the 2017 Eurovision Song Contest, performing a jazz-style ballad written by his sister Luisa.
It is the first time Portugal won since it first entered the contest in 1964.
Bulgaria finished second.
Italy and Portugal had been the favourites going into the contest, which was hosted in the Ukrainian capital Kiev.
Russia boycotted this year's event after Ukraine barred its contestant from entering the country. Ukraine won last year's Eurovision with its Crimean Tatar entry Jamala.
What is Eurovision?
The Eurovision Song Contest is the longest-running annual international TV song competition.
It is held in member countries of the European Broadcasting Union (EBU).
It started in 1956.
Each participating country submits an original song to be performed on live television and radio and then casts votes for the other countries' songs to determine the most popular song in the competition.
This year was the 62nd edition of Eurovision.