A polar bear cub takes its first wobbly steps at Gold coast's sea world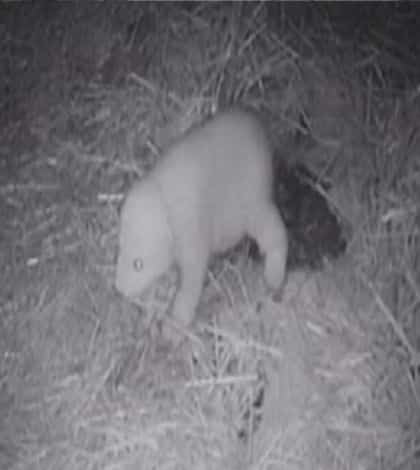 Sea worlds polar bear cub is on the move after seven weeks of just lying around this cub which gender still remains unknown (but there is a little hint that it might be a girl) is taking its first step at Gold coast's sea world. The seven week old cub's strength is improving and it is beginning to stand on its feet to explore the den of sea world that it shares with its mother Liya.
This little cutie was born April 26th with it's twin, sadly a couple weeks later its twin died. Sea world's director of marine sciences Trevor Long said the cub's latest development meant it wouldn't be long until the bear was able to venture outside for the first time. The bears were the third and fourth cubs born at the park's Polar Bear Shores exhibit since it opened in 2000 if the twin lived.
The video captured on the "cub cam" show just how much the little cub has grown much larger than its 600 gram birth weight. Trevor Long said he was 90 per cent sure the cub was a girl from footage inside the den. "We think it might be a girl which is fantastic for the polar bear population," He said.
It's believed in another five to six weeks until Liya will be ready to bring the cub out. "It is an exciting time for our team as we begin to get a first glimpse into the cub's personality with the little one starting to interact with its mum outside of feeding and sleeping" explained Trevor Long.
-Alaura Ritchie