Peter Blake's boat arrives in New Zealand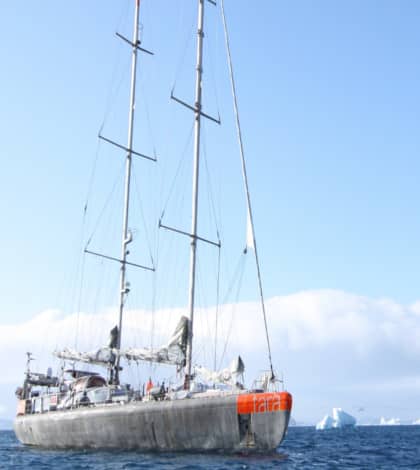 Sir Peter Blake's boat has returned to New Zealand for the first time in 16 years.
The Tara, pictured here, used to be Sir Peter Blake's boat Seamaster.
Sir Peter, 53, was shot and killed on Seamaster by pirates on the Amazon River in late 2001, while on an expedition to raise environmental awareness for at-risk regions.
Now named Tara, the boat made its way to the Auckland Viaduct over the weekend.
The two-masted schooner is on its way to a coral reef study in the Pacific.
Sir Peter, who was knighted in 1995, was one of this country's most celebrated yachtsmen.
As well as winning the Whitbread Round the World Race and Jules Verne Trophy, he was part of the team that won the America's Cup with 'Black Magic' in 1995 – and successfully defended it during the next series.
His lucky red socks – given to him by his wife, Lady Pippa, and worn during the 1995 campaign – have become a symbol of support for Team New Zealand.