Pakistan level series against Black Sticks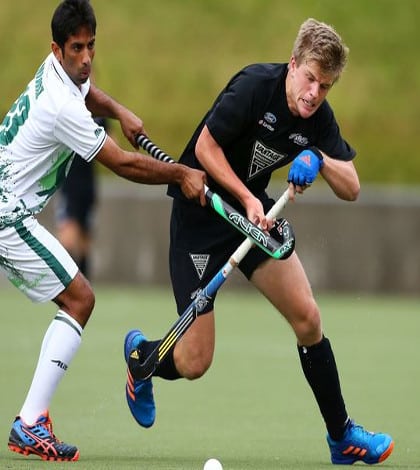 The Pakistan men's hockey team has beaten New Zealand 4-2 in the third Test in Wellington.
A hat-trick from Pakistan drag flicker Abu Mahmood has ensured the series is 1-all with two games to go.
Pakistan played with a increased intensity following Saturday night's 2-2 draw, with a glut of penalty corner attempts proving too much for the Black Sticks to stop.
Pakistan led 1-0 lead at halftime, Pakistan charged ahead with Mahmood delivering three second half flicks.
The Black Sticks responded in the 45th minute with Cory Bennett ripping home a penalty corner flick.
Mahmood scored his third with a 53rd minute strike before Stephen Jenness scored on fulltime.
The Black Sticks and Pakistan now head to Wairarapa for the fourth and fifth tests on Wednesday and Thursday.