NZ Men's netball team beat Silver Ferns
The NZ Men's netball team have beaten the Silver Ferns 66-54 in the final of the four-team tournament.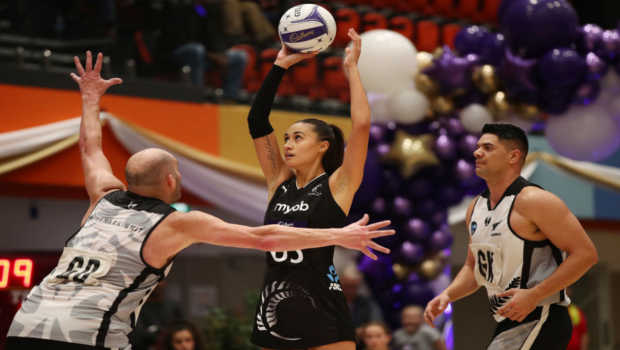 The game was the final hit out for the Silver Ferns before the World Cup.
In a close and physical game, the men pulled clear in the second half to prevail 66-54. Two days earlier they won 54-50.
The tournament gave coach Noeline Taurua's team the tough workout she was after.
The other teams in the competition were Fiji and a New Zealand All Stars side.
The two men's matches were challenging for the Silver Ferns, against opponents who were bigger and very athletic.
A prime example was the NZ Men goal shoot, Junior Levi who is 2.14m.
Levi is an amazing shooter, sinking 56 of the men's 66 goals