Make Matariki A Holiday!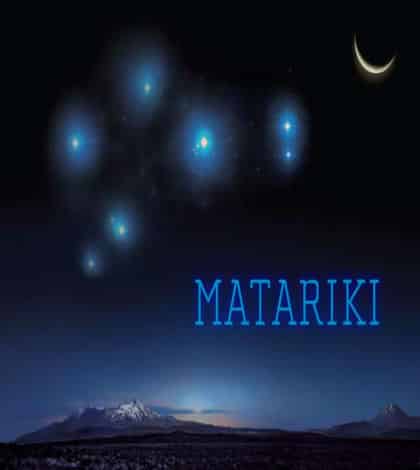 Last week up and down the country people celebrated Matariki. The constellation rose on 25th June, beginning a month of celebration and recognition of the end of one year and the start of the next.
It's a chance to celebrate all that went on in the last year, to give thanks for food, family, friends and all that we have, and an opportunity to look ahead to all that next year will bring.
But being so close to the Queen's birthday – for which New Zealanders get a day off – there are suggestions that there should be a public holiday to recognise such an important occasion. After all, the new year in January gets a public holiday.
Why not Matariki?
In recent years there has been more of an awareness of Matariki. Students spend time learning about it, local councils and community groups put on shows and festival events, programmes appear on television and radio. Matariki is certainly more relevant and important than the Queen's birthday.
Besides, our new year in January is simply a northern hemisphere new year in the south. It's not really new year, not the end of one year in the winter and then the beginning of the next. Most of us are on holiday or on the beach – we're hardly going to notice!
For school students, this is a cold and dark term. A long weekend, a chance to spend time off celebrating with whānau and friends, would go a long way to making the term more enjoyable. An extra day off work is always important!
Many of our days off in New Zealand are similar to those in the rest of the world. Having a day off for Matariki, our new year, is unique and important.
Let's celebrate it properly! It's our new year. Let's make Matariki matter!
[/content_protector]