London's fire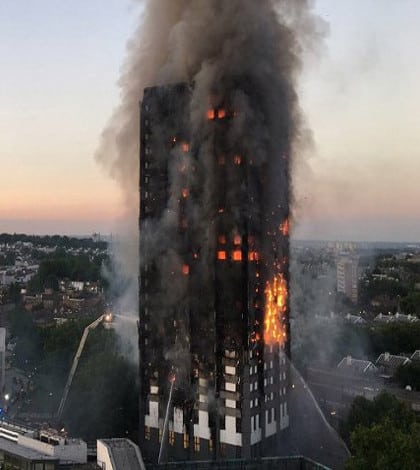 A residential tower block in London has gone up in flames.
West London is going crazy and people are running around but most are staying calm and trying to help in some way.
So far approximately 30 flats have been evacuated by police. At the fire station 40 trucks have been called and 200 firefighters as well.
The fire is from the second floor to the top floor of the 27 floor building. There were no fire alarms going off as the smoke blazed through the building.
The firefighters turned up in six minutes and started putting water on it straight away.