Iconic fountain breaks down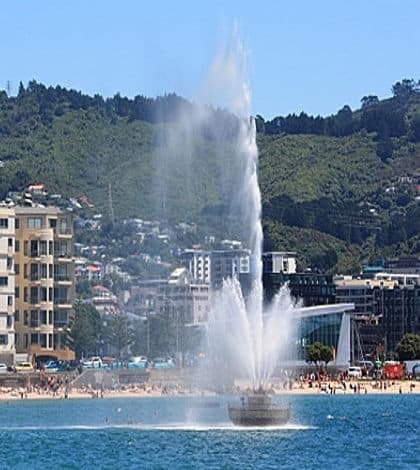 The fountain in Wellington's Oriental Bay has broken down and it will be out of action for the next two months.
The Wellington City Council said it was organising a barge with a crane so staff and contractors could get out to the fountain to lift out the electric motor and pump.
The motor and pump would then be sent off for repairs and any other maintenance.
The Carter fountain was built in 1973. It's 150 metres out in the Wellington Harbour and shoots spouts of water 16 metres into the air four times per day.
It was named after the local resident, Hugh Carter, who gifted it to the city.  It cost $75,000 to install back in 1973. The annual maintenance costs is$45,000, of which $20,000 is for electricity