Governor-General steps down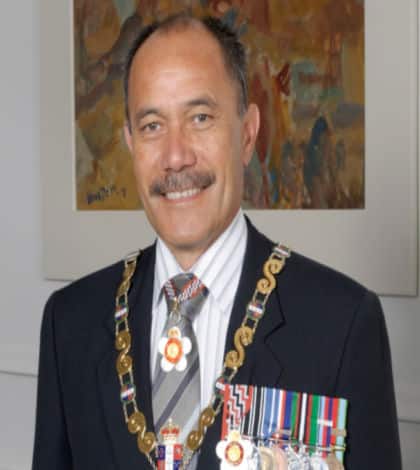 The Governor-General is the representative of the monarch of New Zealand who is currently Queen Elizabeth II. The Governor-General's functions and role includes a number of significant tasks. These are set out by the letters patent which were issued in 1983 and amended in 2006. Some of the tasks that fall to the Governor-General include appointing ministers and judges, representing New Zealand in the role of Head of State, celebrating excellence, achievement and service through investitures and award ceremonies and granting royal assent to legislation.
In New Zealand, no law can take effect until it has received the Royal assent. The Governor-General assents to bills by signing the copies that have been certified. One copy is kept by the Clerk of the House and the other goes to the High Court. Once the assent has been given the Act can come into force on the date that is outlined in the legislation.
The role of Governor-General is apolitical which means that the Governor-General is not interested in politics and avoids becoming involved in the party politics of government.
To replace The Rt Hon Sir Jerry Mateparae the Queen has approved the appointment of Dame Patsy Reddy as the next Governor-General of New Zealand.
Dame Patsy will be New Zealand's 21st Governor-General. She is the third woman to hold the position alongside Dame Catherine Tizard and Dame Silvia Cartwright. Dame Patsy Reddy will be sworn in as Governor-General on 28th September.