Ghost snake found in Madagascar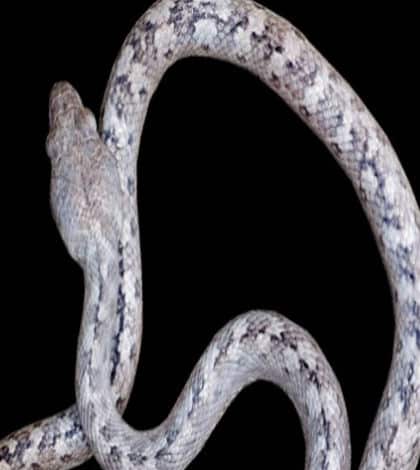 Deep in the jungle of Madagascar researchers have discovered the "ghost snake", a pale grey snake with unusual markings that has never been seen before.
The US-Madagascar research team had set out on a discovery trip to look for new species. After hiking more than 12 kilometres they discovered the "ghost snake" on the limestone rocks at Ankarana Special Reserve.
Samples of the snake were taken to the US for genetic analysis, and it has been confirmed the snake is a new species – Madagascarophis lolo – but belongs to a group known as cat-eyed snakes.
Cat-eyed snakes are named for their vertical pupils, which is often found among snakes that are active in the evening or night.