Cyclists breaks mountain bike record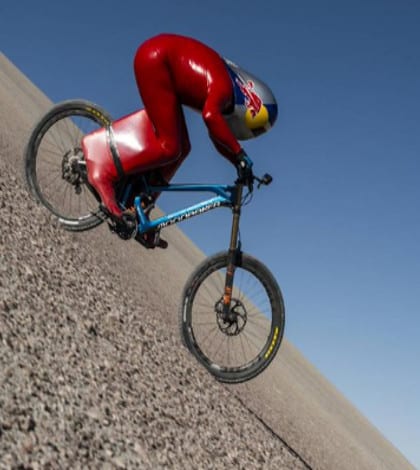 An Austrian man has broken the downhill speed record on a mountain bike.
Markus Stockl, known as 'Mad Max', beat his own record when he reached a whopping speed of 167kmph per hour.
Stockl put himself through eight runs without success, but the ninth proved to be the one.
In just 11 seconds he reached a record-breaking 167.6 kilometres per hour.
He set the record in the Atacama desert in Chile. To make him as safe as possible, he had a special suit, an airbag and a self-made helmet in two parts.