Cuddly Toy Lost in Space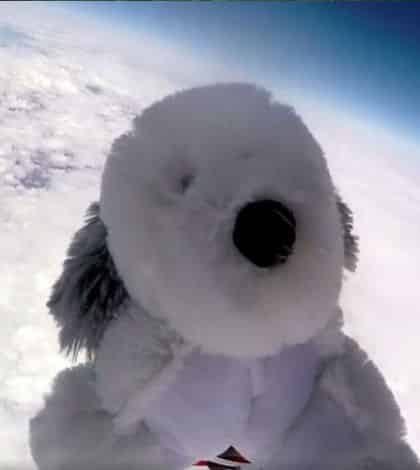 A group of school children are searching for a toy dog which went missing after they launched it into space.
As part of a science project, the pupils from a school in Lancashire used a giant helium balloon to see if they could send Sam the Dog, a cuddly toy, to the edge of space.
They strapped Sam onto his spacecraft, along with a GPS tracker and a GoPro camera to capture the action.
The 'launch' was successful. Sam rose to a height of about 25km.
However, the problems began during his descent. The balloon popped and Sam's spacecraft plummeted to Earth, landing over 50km away from the launchpad. The GPS and camera were there, but Sam was nowhere to be seen.
Now, the school has mounted a campaign to find the dog.
Twitter users are being urged to take part in the #FindSam hashtag as the search goes on.