Cancer information website created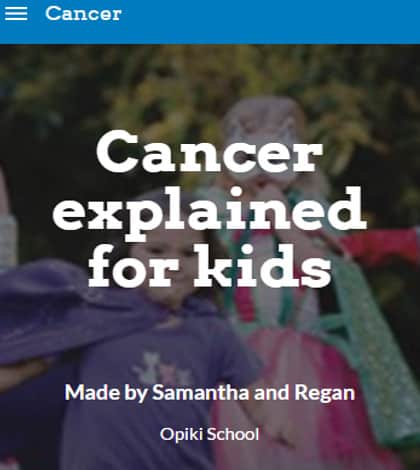 Two amazing Kiwi students have developed a new website for explaining all about cancer.
Regan (10) and Samantha (10) from Opiki School near Palmerston North really wanted to help people. They have both lost someone in their family to cancer. For inquiry at school they decided to make a website that is kid friendly and informative.
"All the websites we looked at had heaps of big words that us kids don't understand" said Samantha. "
So we made our own website to help other kids understand about cancer" said Regan.
To check out the site – CLICK HERE