Australia win first Constellation Cup game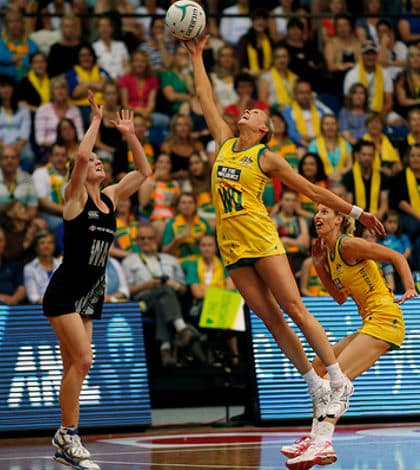 Australia has won the first Constellation Cup game for 2017 with a 57-54 victory over the Silver Ferns.
The result means that Australia avenged their Quad Series defeat earlier in the year.
The visitors led by four goals at all three-quarter breaks and held on as a near-capacity crowd at Spark Arena in Auckland tried to get New Zealand home.
The Janine Southby-coached Silver Ferns got within one in what was a tight and tense last 15 minutes but the Australian side never gave up the lead.
They now take a 1-0 advantage into the second match of the series in Christchurch on Sunday.
Australia 57 New Zealand 54 (Quarter scores: Q1: 17-13. Q2: 29-25. Q3: 42-38).