New Spider found in Australia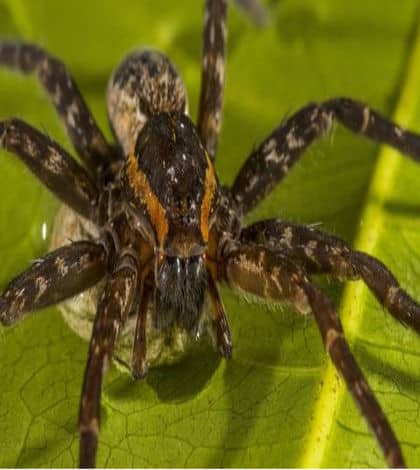 Australia has discovered a new spider which can swim and eat prey up to three times its own size.
The new spider has been named 'Brian', after a famous scientist called Professor Brian Greene.
The spider can be found in Queensland and eats fish, frogs, tadpoles, and even big cane toads.
Thankfully the spider isn't dangerous to humans.
A Brian spider catches its prey by sitting on the surface of water, and feeling vibrations caused by the creatures it wants to hunt.
When it feels a vibration, it runs across the water to grab its prey.
It then dives under the water with it, before swimming back to shore to eat it up.