100 Maori words every Kiwi should know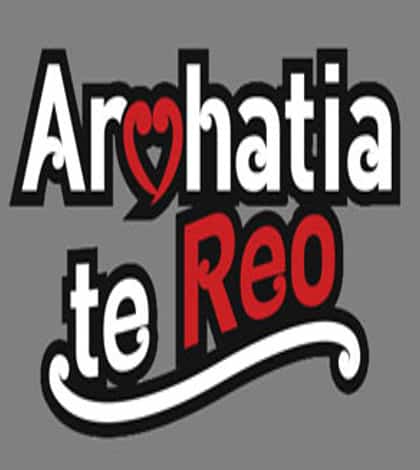 Te Wiki o Te Reo Māori or Māori language week is being celebrated around the country this week.
In celebration of the language, New Zealand History has released a list of 100 Māori words that every New Zealander should know and be comfortable pronouncing.
How many do you know?
100 Māori words every Kiwi should know
The Marae
Hui – meeting, conference, gathering
Marae  – the area for formal discourse in front of a meeting house; or the whole marae complex, including meeting house, dining hall, forecourt, etc.
Haere mai! – Welcome! Enter!
Nau mai! – Welcome!
Tangihanga – funeral ceremony in which a body is mourned on a marae
Tangi – short (verbal version) for the above; or to cry, to mourn
Karanga – the ceremony of calling to the guests to welcome them onto the marae
Manuhiri – guests, visitors
Tangata whenua – original people belonging to a place, local people, hosts
Whaikōrero – the art and practice of speech making
Kaikōrero or kaiwhai korero – speaker (there are many other terms)
Haka – chant with dance for the purpose of challenge (see other references to haka on this site)
Waiata – song or chant which follows a speech
Koha – gift, present (usually money, can be food or precious items, given by guest to hosts)
Whare nui – meeting house; sometimes run together as one word  wharenui
Whare whakairo – carved meeting house
Whare kai – dining hall
Whare paku – lavatory, toilet
Whare horoi – ablution block, bathroom
Concepts
Aroha – compassion, tenderness, sustaining love
Ihi – power, authority, essential force
Mana – authority, power; secondary meaning: reputation, influence
Manaakitanga – respect for hosts or kindness to guests, to entertain, to look after
Mauri – hidden essential life force or a symbol of this
Noa – safe from tapu (see below), non-sacred, not tabooed
Raupatu – confiscate, take by force
Rohe – boundary, a territory (either geographical or spiritual) of an iwi or hapā
Taihoa – to delay, to wait, to hold off to allow maturation of plans, etc.
Tapu – sacred, not to be touched, to be avoided because sacred, taboo
Tiaki – to care for, look after, guard (kaitiaki: guardian, trustee)
Taonga – treasured possession or cultural item, anything precious
Tino rangatiratanga – the highest possible independent chiefly authority, paramount authority, sometimes used for sovereignty
Tūrangawaewae – a place to stand, a place to belong to, a seat or location of identity
Wehi – to be held in awe
Whakapapa – genealogy, to recite genealogy, to establish kin connections
Whenua – land, homeland, country (also afterbirth, placenta)
People and their groups
Ariki – male or female of high inherited rank from senior line of descent
Hapū  – clan, tribe, independent section of a people (modern usage sub-tribe); pregnant
Iwi – people, nation (modern usage tribe); bones
Kaumātua – elder or elders, senior people in a kin group
Ngāi Tātou – a term for everyone present 'we all'
Pākehā – this word is not an insult; its derivation is obscure; it is the Māori word for people living in New Zealand of British/European origin; originally it would not have included, for example, Dalmatians, Italians, Greeks, Indians, and Chines
Rangatira – person of chiefly rank, boss, owner
Tama – son, young man, youth
Tamāhine – daughter
Tamaiti – one child
Tamariki – children
Tāne – man/men, husband(s)
Teina/taina – junior relative, younger brother of a brother, younger sister of a sister
Tipuna/tupuna – ancestor
Tuahine – sister of a man
Tuakana – senior relative, older brother of a brother, older sister of a sister
Tungāne – brother of a sister
Wāhine – woman, wife (wāhine: women, wives)
Waka – canoe, canoe group (all the iwi and hapū descended from the crew of a founding waka)
Whāngai – fostered or adopted child, young person
Whānau – extended or non-nuclear family; to be born
Whanaunga – kin, relatives
Components of place names
Au – current
Awa – river
Iti – small, little
Kai – in a place name, this signifies a place where a particular food source was plentiful, e.g., Kaikōura, the place where crayfish (kōura) abounded and were eaten
Manga – stream
Mānia- plain
Maunga – mountain
Moana – sea, or large inland 'sea', e.g., Taupō
Motu – island
Nui – large, big
Ō – or o means 'of' (so does a, ā); many names begin with Ō, meaning the place of so-and-so, e.g., Ōkahukura, Ōkiwi, Ōhau
One – sand, earth
Pae – ridge, range
Papa – flat
Poto – short
Puke – hill
Roa – long
Roto – lake; inside
Tai – coast, tide
Wai – water
Whanga – harbour, bay
Greetings
E noho rā- Goodbye (from a person leaving)
Haera rā – Goodbye (from a person staying)
Haera mai – Welcome! Come!
Hei konā rā- Goodbye (less formal)
Kia ora – Hi! G'day! (general informal greeting)
Morena- (Good) morning!
Nau mai – Welcome! Come!
Tēnā koe- formal greeting to one person
Tēnā kōrua – formal greeting to two people
Tēnā koutou – formal greeting to many people
Tēnā tātou katoa – formal inclusive greeting to everybody present, including
Body parts
Arero – tongue
Ihu – nose
Kakī – neck
Kauae – chin (also kauwae)
Kōpū  – womb
Māhunga – (also makawe) hair (always plural, indicated by ngā [the, plural]); also head
Manawa – heart
Niho – teeth
Poho – chest (also uma)
Puku – belly, stomach
Ringa – hand, arm
Toto – blood
Turi – knee (also pona)
Tūtae – excrement, ordure
Upoko – head
Waewae – foot/feet, leg/legs