10-year-old breaks climbing record
A 10-year-old Pakistani schoolgirl has become the youngest ever person to scale a 7,000m mountain.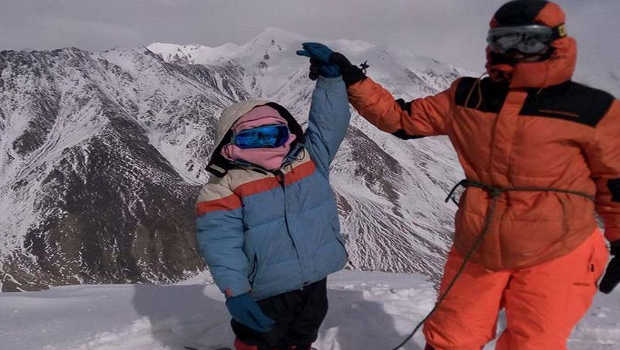 Selena Khawaja's climbed the 7,027m Spantik in the Karakoram range last month. This comes only two-and-a-half years after she first started walking in the mountains.
Her next aim is to climb Mount Everest.
Her young age means she has more than two-and-a-half years left to beat the current Everest record. She is aiming to make an attempt next summer if she can get funding.
Khawaja worked hard over two years ago. This involved climbing bigger and bigger mountains. She also works out in the gym and fitness centre her father runs.